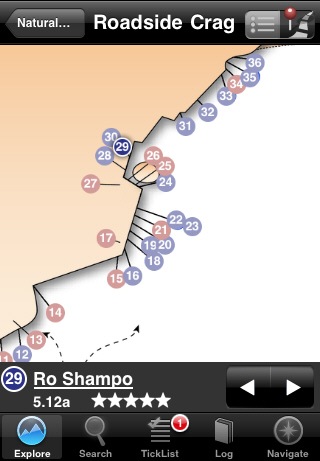 Welcome to the future of guidebooks, an iphone app, with . Interested to see how it works on an iphone screen, but from my uses of said iphone for everything else, I'm already looking forward to seeing a Euro guidebook do the same. Expensive though at $30 (although, I see that if you buy the app, you get the paper-based version for 50% of the cost), what do you think?!
If this thing works as well as it could (gps location built-in) and even logging of all routes I've done (as it looks like it can) so I can just use as my own personal journal, I'm sold! They look like a serious improvement over the
old ipod version
from years ago too.
Link credit: thanks to
ClimbingNarc.com for this one, once again.