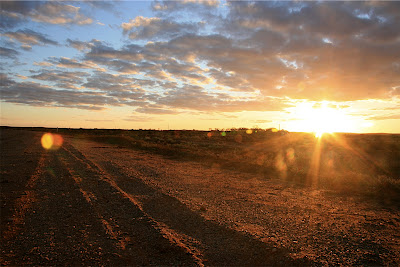 Sunsets in Oz.....need I say more?
What will be missed:
Kookaburras
Wombats
Possums
AMAZING sunsets (even after three months there, I hadn't stopped being in awe of them)
the nothing-ness (lots of hours just spent with miles of flatness in front of you)
Shiver, our adopted dog!
Amazing climbing in the Blue Mtns and my glimpse of Taipan Wall (Dave, where you at? ;)
Camping out under the stars in the outback (peaceful....)
the really friendly people we met (from both Australia and abroad)

What won't be missed
the nothing-ness (works both ways, you know :)
lack of shower facilities on campsites, meaning an 80-mile round-trip every 2nd day....
The Barge (aka Ford Falcon) – horrifically inefficient and soul-less to drive
dodging kangaroos due to driving at night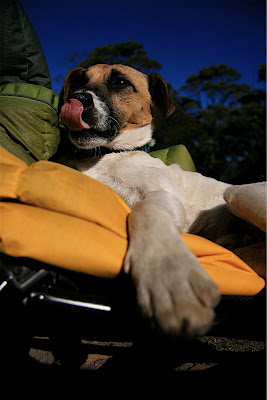 Shiver, the coolest dog ever!