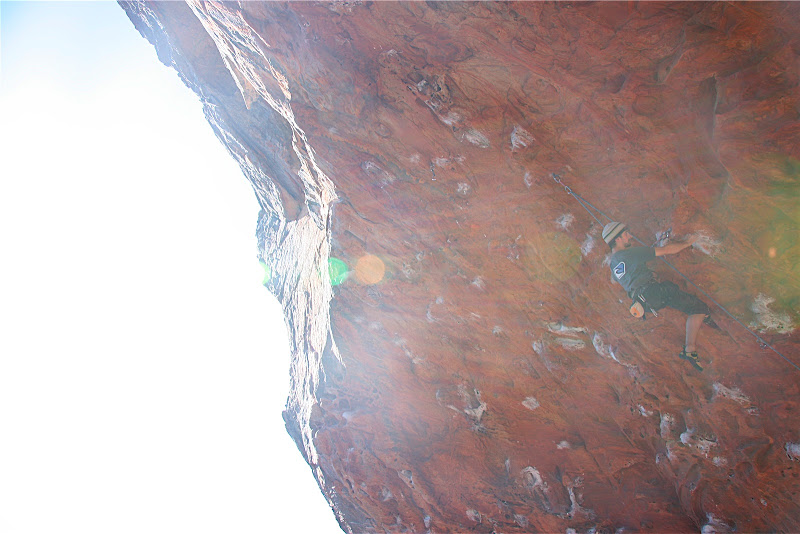 Sean working hard on his current project at the Gallery.
For those who don't climb, a project means that the climb is hard, and you have to practise the moves with the intentional aim of the getting the climb completely in one go without any rests. In many ways, it's like a gymnastic routine that has to be learnt off, only involving nature :)
Will let you know when he's done it........