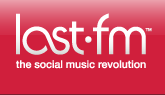 Thought I'd add my latest music collection of what I've been trying out recently.
Le Tigre
Bloc Party
Yeah Yeah Yeahs
Artic Monkeys
My Chemical Romane
The Kooks
Modest Mouse
The Shins
PANIC! at the disco
For all those interested in music, a great way for picking up new bands (most of mine come through this) is with
last.fm
, a free music radio personalisation site. It automatically recommends music depending on your preferences, and you get to rate/discard tracks as you listen to them (you don't have to of course and it'll just keep playing). Great as a free radio station with NO adverts also!
And for anyone who has a huge music collection on their pc at home and would like to listen to them through a stereo, check out
Slim Devices
equipment. I got a Slimp3 cheaply (about 60euros) which has been donated to my family, and it's getting great use. It also picks up Internet radio stations as well, so this means you can get the likes of
BBC
, etc. Very very useful!
This is a picture taken off a review site: